The Plant Ecophysiology team studies processes at the plant and the ecosystem levels and analyses the influence of environmental factors on their structural and functional properties.
The main objective is to understand the biological and physical mechanisms of the responses of plant-soil systems to environmental constraints (drought, cold, heat, strong light, nutrient deficiencies).
This research also aims at developing models, methods and instruments to diagnose and predict the responses of plants, soil and ecosystems to global changes, especially climatic changes.

TEAM LEADER: Kamel Soudani
PERMANENT STAFF
Laure Barthes, Stéphane Bazot, Daniel Berveiller, Claire Damesin, Nicolas Delpierre, Christophe François, Jaleh Ghashghaie, Gwendal Latouche, Paul Leadley, Sylvie Meyer, Alexandre Morfin, Kamel Soudani, Peter Streb, Gaëlle Vincent
DOCTORAL RESEARCHERS
Jianhong Lin, Mubarak Mahmud, Alexis Roy
TEMPORARY MEMBERS (POST-DOCS OR CDDS)
I. Adrianjara, Mojtaba Houballah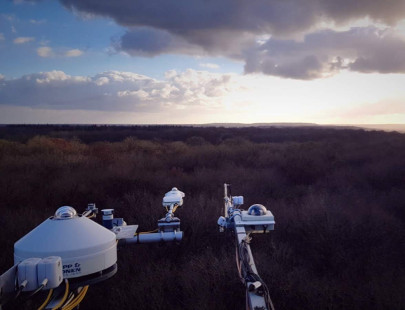 Carbon balance and ecosystem functioning group