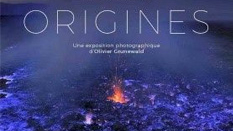 Origines
Jardin du Luxembourg, up to 15th of july 2018.
Photographs by Olivier Grunewald presenting a journey of 4.5 billion years telling the birth of the Earth, its formation, the emergence and explosion of life in all its forms, with photographs of Dallol site (DEEM team).
Find out more: http://origines-project.com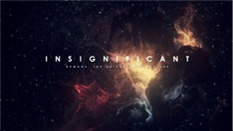 Documentary films and video interviews
« Insignifiant »
3D animation film (duration 30 min).
This film addresses questions about the place of humanity in the universe and the environment. Using powerful metaphors and magnificent computer graphics, it presents fascinating facts and impressive figures to show that, in the end, humanity is in many ways…
Insignificant…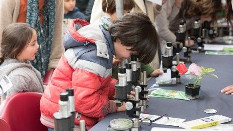 Participation to the "Vertifolies" 2016-17-18. Presentations of honey plants and auxiliary insects in the context of biological control (M. Levé, A Dubois, L. Saunois and S. Fontaine).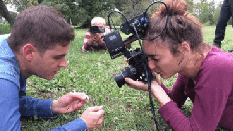 MOOC (Massive Online Open Courses)
MOOC "Herbes folles" 2018
UPSud and Tela Botanica, with AgroParisTech offer an a botany courses dedicated to weeds. Scientific Coordinator: S. Nadot. Participation: N. Frascaria
https://mooc.tela-botanica.org/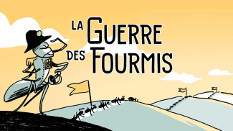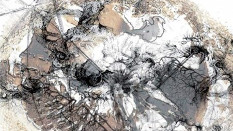 A l'intérieur de l'arbre
2017. This project is a fascinating insight of the cellular intimity of trees. It is a sensitive dialogue between the scientific microscopic approaches and the imaginary reflected by the drawing, which allow the exploration of the hidden under the bark and will reveal its diversity and cellular plasticity. With C. Damesin et I. Christova (visual artist, Université Paris 1 Panthéon-Sorbonne).
Le Miroir des Sciences
on Aligre FM, 2016 about the MOOC Botanique
S. Nadot et H. Sauquet
Interview for Le Figaro, January 5, 2016
La pollution et les pigeons voyageurs
F. Courchamp
Les tout débuts de l'origine de la vie : un siècle de controverses et de découvertes scientifiques
Fête de Lutte Ouvrière. Mai 2016.
P. López-García
Journal articles in popular science press
Pommiers sauvage et cultivé
Ce que la génétique nous apprend de leurs liens passés et présents sur leurs conservation et réimplantation futures.
Giraud H., Cornille A., Giraud T. 2016. Forêt Entreprise. 229 :26-29.
Scientific advisor for the book "La guerre secrète des microbes", by F. Pinaud, illustrated by S. Kiehl.
Actes Sud Junior, parution avril 2016.
P. López-García.