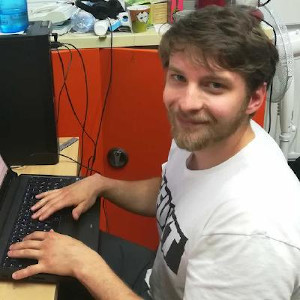 Position: Post-doctoral Research
Detailed position: Post-doctoral researcher at CNRS on the evolution of mating-types chromosomes on Microbotryum spp.
Team: Evolutionary genetics and ecology
Contact details:
Laboratoire Écologie, Systématique et Évolution – IDEEV
Université Paris Saclay
Bât. 680 – 12, route 128
91190 Gif Sur Yvette
Tel: –
Fax: –
Email: quentin.rougemont (at) universite-paris-saclay.fr

Evolution of recombination and of mating type chromosomes on various Microbotryum species, a clade a fungi causing anther smut disease in Caryophyllaceae. To this aim I aim at developping (among other) a pangenomic approach.
Evolution of sexuals chromosomes and other kinds of supergene in Microbotyrum spp and Heliconius numata tropical butterflies.
Local adaptation, gene flow, recombination on various fishes species.
Speciation, Inference of evolutionary history on various species (Salmonideae, Heliconius among other)
Consequences of demographic event and of recombination variation on the efficacy of selection and on the genetic load.
Conservation genetics.
* 2022 — 2023 : Post-Doc, CNRS, Université Paris-Saclay, Gif-Sur-Yvette – Equipe T. Giraud, génomique des champignons Microbotryum.
* 2020 – 2022 : Post-Doc, CNRS, CEFE, Montpellier, France – Equipe M. Joron. Génomique des papillons Silvaniformes
* 2016 – 2020 : Post-Doc, Université Laval, Québec, Canada – Equipe de L. Bernatchez, Génomique des salmonidés et autres espèces de poissons.
* 2012 – 2015 : Doctorat de Biologie évolutive, INRAE, Rennes, France – Directeurs : G. Evanno et S. Launey, «Évolution de la divergence entre la lamproie fluviatile (Lampetra fluviatilis) et la lamproie de planer (Lampetra planeri) inférée par approches expérimentales et de génomique des populations»
A ) Preprints
B ) Book Chapter
T Leroy & Q Rougemont (2021) Population genetics analysis methods: from population structure inferences to genome scans for selection. In: Molecular Plant Taxonomy (Springer)
H Cayuela, J Prunier, Q Rougemont Genomic approaches to study dispersal in free-ranging animal populations: insights for wildlife management (in review, available on demand).
C ) Published Articles