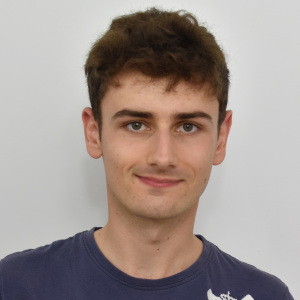 Position: Doctoral Researcher
Team: Evolutionary genetics and ecology
Contact details:
Laboratoire Écologie, Systématique et Évolution – IDEEV
Université Paris Saclay
Bât. 680 – 12, route 128
91190 Gif Sur Yvette
Tel: –
Fax: –
Email: pveron (at) bio.ens.psl.eu

I started my PhD in October 2022, under supervision of Hélène Morlon (IBENS) and Tatiana Giraud on models of speciation processes. I am interested in the link between micro- and macroevolution with an inference approach. I will be using diversification models (protracted speciation process) and population genetics models.
Teaching assistant in biology at ENS Paris (computational biology, adaptative dynamics).
BSc and MSc in general engineering at École Polytechnique (2017 – 2020) followed by a Master in environmental sciences at EPFL (Lausanne, Switzerland).
2020 – Master thesis on mathematical modelling for plankton paradox at centre of applied mathematics at École Polytechnique (Palaiseau, France).
2022 – Master thesis on spatial multicomponent analysis of fish diversity in the Bay of Biscay using environmental DNA at French research institute for marine science and exploitation (Nantes, France).