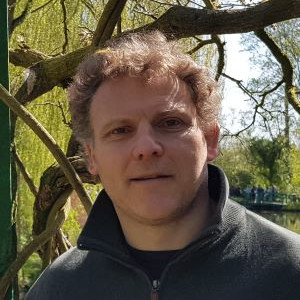 Position: Lecturer
Detailed position: Senior Lecturer in economics
Team: Ecological trajectories and society
Contact details:
Laboratoire Écologie, Systématique et Évolution – IDEEV
Université Paris Saclay
Bât. 680 – 12, route 128
91190 Gif Sur Yvette
Tel: –
Fax: –
Email: jean-marc.douguet (at) universite-paris-saclay.fr

PERSONAL WEBSITE
Jean-Marc Douguet works in an ecological economics and a post-normal science perspective. Areas of research are on building partnerships for the transition to sustainable development and on how to reintegrate economic activities into the cycles of the biosphere. Four main approaches:
Environmental Evaluation: Indicators and multi-stakeholder and multi-criteria approach in a deliberative approach
Integrated environmental analysis: construction of tools (ecological debt, ecological footprint) in a deliberative perspective, articulation of different tools, different approaches and, analysis of uncertainties and control of the quality and pertinence of knowledge,
The mediation of environmental knowledge and the knowledge economy: Development and experimentation of multimedia learning and deliberation support systems mobilising a diversity of forms of knowledge, scientific, vernacular… and a diversity of actors. Co-construction of the ePLANETE.blue environmental knowledge mediation platform,
The circular economy: creation of approach and tools to analyse the insertion of human activities in a circular logic, in particular biogeochemical cycles.
Co-responsable de la mention « Gestion des territoires et développement local » et du Master 1 « Gouvernance des territoires, des risques et de l'environnement »
Douguet, J-M., Failler, P., & Ferraro, G. (2022). Sustainability assessment of the societal costs of fishing activities in a deliberative perspective. Sustainability, 14(10). https://doi.org/10.3390/su14106191
A. Levain, C. Barthélémy, M. Bourblanc, J.-M. Douguet, A. Euzen et Y. Souchon (2020). Green Out of the Blue, or How (Not) to Deal with Overfed Oceans. An Analytical Review of Coastal Eutrophication and Social Conflict. Environment and Society: Advances in Research 11: 115–142, doi:10.3167/ares.2020.110108
Douguet, J-M., Andriamasinoro F., Lanceleur P. (2022) AGREGA GAME, un jeu à buts sérieux pour appui à la compréhension / gestion de l'économie circulaire des granulats à l'échelle régionale. ISTE publications